There's no shortage of copywriters out there. But all that choice can make a hiring decision even more challenging.
So, why work with me? What makes me different? Here are some reasons to consider:
I Understand Your Industry
In my consulting work, I've handled dozens of marketing and communications projects for some of the top organizations in the country, including Lincoln Financial Group, US Oncology, Cardinal Health, Robert Half International, Santa Rosa Memorial Hospital, National Association of Federal Credit Unions, Baylor University Medical Center, Elsevier, the California Chamber of Commerce, Swedish Medical Center, Hospitals & Health Networks, the King County (Seattle) Sherif's Office, the National Business Group on Health, the National Rural Health Association, the University of the Pacific McGeorge School of Law and the National Association of Public Hospitals.
I Understand the Needs of Marketing and Communications Departments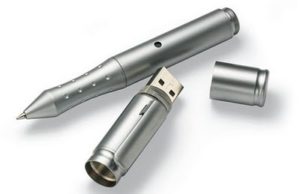 Marketing and communications departments depend on a constant flow of fresh ideas and compelling copy. Because of my years of experience and writing expertise, I can provide the kind of content that is tailored to your readership. I also recognize the pressures you face and the deadlines you have to meet.  So I can put my experience to work for you quickly and get started on your project without a lot of handholding or delay.
I Understand the Expertise You Need
Maybe you've received letters or e-mails from writers claiming to have the skills and experience you need. But when you look closer you find they don't have any significant writing or business experience, and chances are they have never worked in your field.  I have consulted with and written for more than 60 organizations across the country.  I "get" the kinds of products and services you sell.
You also may be looking for a consultant who can help guide you in crafting and executing marketing and media relations' strategies and campaigns that generate significant awareness and revenue.  I am committed to helping clients like you tell the kinds of authentic stories that will drive awareness and revenue and make a real difference to your bottom line.
I Understand Your Desire for Clarity
It's important that your audience understands your message, while still receiving the critical information it needs.  I take your ideas and translate them into simplified, readable and engaging copy, while avoiding all the confusing jargon that gets in the way of comprehension.
Whether it's an article, white paper, press release, landing page or full-blown marketing or media campaign, your company's reputation is on the line. Your budget is on the line. Perhaps even your job.  There is a lot at stake. Using amateurs and hiring the cheapest copywriters can be costly. The risks are too great to take a chance on a writer who isn't deeply experienced in healthcare communications.  You simply can't afford to stake your organizations reputation on someone who is inexperienced and unfamiliar with the healthcare industry.  I get that. I am a copywriter and consultant who understands your industry and speaks your language.
I have written extensively about pharmaceuticals, medical devices, medical technology, brain and spine disorders, emergency medical services, cancer, autoimmune diseases, fitness and wellness, magnetic resonance imaging (MRI) and ultrasound, endovascular cooling, STEMI, laryngoscopy, managed-care, patient safety, the Family Medical Leave Act, dentistry, chiropractic, and biomedical engineering.
So…give me a call or drop me an email and we can discuss the details of your next project.
P.S. If you have an immediate need for a freelance copywriter, call me right now at 425-355-1953 or e-mail me the details at cynthia@cynthiakincaid.com.  There is no charge to discuss your job with me and receive a cost estimate. And, of course, there is no obligation to buy.