Before you hire me, let me answer some questions you may have.

"What are your qualifications as a consultant and copywriter?"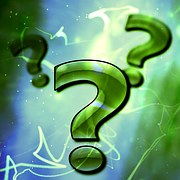 I've written copy for, and consulted with, dozens of top organizations in the country including, Lincoln Financial Group, US Oncology, Cardinal Health, Robert Half International, Santa Rosa Memorial Hospital, National Association of Federal Credit Unions, Baylor University Medical Center, Elsevier, the California Chamber of Commerce, Swedish Medical Center, Hospitals & Health Networks, the King County (Seattle) Sherif's Office, the National Business Group on Health, the National Rural Health Association, the University of the Pacific McGeorge School of Law and the National Association of Public Hospitals.
I also worked for several years in the marketing and communications department of a major medical center and a Fortune 1000 financial services organization.
Additionally, I have published hundreds of articles in publications such as: Imaging Economics, Medical Imaging, the Journal of Emergency Medical Services, Washington CEO, The Phoenix Business Journal, and the San Francisco Business Journal.
"What professional positions have you held?"
I was the Vice President of Business Segment Communications for Huntington Bank, Marketing and Communication Manager for The Everett Clinic Medical Center and the Marketing and Communications Director for the University of Washington, Bothell.  I also was a staff writer for Phoenix Magazine.
"What is your educational background?"                                 
I have a bachelor's degree in Journalism from the Walter Cronkite School of Journalism at Arizona State University in Tempe, Arizona.  And I have a Master of Public Administration degree from the University of Washington in Seattle, Washington.
"What kinds of assignments do you handle?"
I write in a wide variety of categories.  My main areas of focus are white papers, feature articles, brochures, webpage content and landing pages, press releases, annual reports and newsletter copy.
Additionally, I craft marketing and communications plans, develop and execute media campaigns, and ghostwrite articles and books.
My expertise is in drafting clear, persuasive copy for a wide range of products and services, whether they are simple or more complex.  I also specialize in ghostwriting articles for executives who are looking to build or reinforce their brand.
I am able to quickly grasp complex marketing and communication problems.  My clients appreciate the fact that I can sit down with executives and other professionals and ask intelligent questions.  I can hit the ground running without a lot of handholding.
"Please tell me about your consulting services."
In addition to writing copy, I also work with many of my clients as a consultant, helping them plan and execute marketing and media relations' campaigns and strategies that generate maximum response. They're pleased and happy to get effective advice that works–at an affordable fee.
"What does it cost to hire you for a project?"
I have developed a free Information Packet that I would be happy to email to you.  Enclosed within that Packet is my Schedule of Estimated Fees, which gives typical prices I charge for a variety of copywriting projects.  Just give me a call or drop me an email, and I will be happy to send you the Packet.
"What happens if I want to revise the copy?"
Most clients are pleased with my copy when they receive it.  But if you are not 100 percent satisfied, I will revise the copy according to your specific guidelines… and at my expense.  Just tell me what the changes are, and I'll make them–fast.
There is NO CHARGE for rewriting. Revisions are included in the flat fee we've agreed on for the assignment, provided they are assigned within 15 days of your receipt of the copy and are not based on a change in the assignment made after copy has been submitted.
I can–and do–guarantee your satisfaction with the copy you receive from me.
So…give me a call or drop me an email and we can discuss the details of your next project.
P.S. If you have an immediate need for copywriting or consulting, call me right now at 425-355-1953 or e-mail me the details at cynthia@cynthiakincaid.com.  There is no charge to discuss your job and receive a cost estimate.  And, of course, there is no obligation to buy.